Clean Air-Supply Equipment
Clean Air-Supply Equipment
Make cleanroom's condition have extremely purified space with almost no chemical contaminants. Contact us for the contaminants you hope to remove. We offer the most suitable remover system.

With our original self-regenerate adsorption function, maintenance-free materializes.

Our original self-regenerate system lasts the initial performance sustainably, which differs from chemical filter replacing one.

Combined it with our Precise Air Control machinery, highly precise temperature- and humidity-control is available.
System features
Airflow Supply Capability
5.0m3/min to 100m3/min
Principle Performance
NH3 removal rate:99.8%
Chemicals removal rate:99.0%
NOX SOX removal rate:90.0%
Temperature ctrl accuracy
±0.1℃
International safety standards
SEMI, CE, and Rohs acceptable
Communications
Every kind communications spec. acceptable.
Others
with use-point ctrl method make it highly precise accuracy.


For cleanness, cope with up to Class 100.
Product line-ups
Gas removal unit 10m3/min
960(W)×770(D)×1660(H)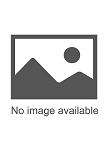 Gas removal unit 20m3/min(Footprint saved type)
1580(W)×1200(D)×2710(H)
(*Temperature & Humidity controller mounted type)
Water-cooled refrigerator R-407c