ESG Activities
Commitment to Environment
Philosophy
Shinwa Controls Co., Ltd. and Shinwa Technos Co., Ltd both recognize that protecting global environment is a critical matter which the human share as irreplaceable; and conduct in taking care of environment on any business field.
Fundamental Policy
As an aspect of life cycle, we recognize environments related to all the business activities, products and services; and we are committed to preventing pollution and reducing environmental burden as an ecology movement.
For the green politics, we have and arrange our organization to improve the total management system, continuously.
We observe environment regulations, outlines, agreements, and requirements from stakeholders.
To achieve and accomplish this declaration, we set both our business policy and management goal. Then review them periodically to cope, if necessary.
Through our activities such as volunteer work to local communities, environment education, and in-company public relation act, make not only all our employees but also our suppliers who work for us comprehend our declaration in order to help improve their consciousness for the global environment protection.
For the green politics, we have and arrange our audit periodically to improve the total management system.
We will disclose the contents of our declaration upon request.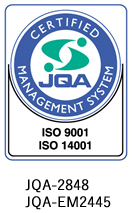 July 5th, 2017
President & CEO
Takuji Yamamoto
Commitment to Quality Assurance
Our company promises that we deliver a good product to let our customer be impressed as a maker which each and every one trust around the world, and obey mentioning below:
Quality-First Principle Thoroughness.

Quality-Secure as New Product Starting-Up

Quality-Management All-in-All Members Involve.
Fundamental Policy
Aiming at what customers ask (Dream and Impression,) enforce our product reliability in total.
Enhance our quality reliability power until we are ranked top of the level customers evaluate.
Arrange the quality system and its related standards, move onto how to work proceeds with standard system.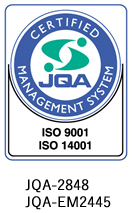 July 1st, 2005
President & CEO
Takuji Yamamoto