Precise Air-Control
Precise Air-Control series
We make custom-order products to meet customer's needs. Also, contact us for the air-flow analysis for your machinery inside. We offer our products with our business experience based on expertise seasoned.
System features
Airflow supply cabality
1.0m3/min to 65m3/min
Temperature ctrl. range
2±0.1℃
Humidity ctrl range
40%RH to 50%RH
Humidity ctrl accuracy
±0.1%RH
International safety standards
SEMI, CE, and Rohs acceptable
Communications
Every kind communications spec. acceptable.
Others
with use-point ctrl method make it highly precise accuracy.
For cleanness, cope with up to Class 100.
Product line-ups
Type A Airflow Supply
1.0m3/min to 3.6m3/min
440(W)×950(D)×800(H)
Water-cooled refrigerator (R-404a)
Type B Airflow Supply
3.7m3/min to 14.8m3/min
650(W)×950(D)×1493(H)
Water-cooled refrigerator (R-407c)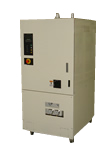 Type C Airflow Supply
15.0m3/min~35.0m3/min
700(W)×950(D)×1720(H)
Water-cooled refrigerator (R-407c)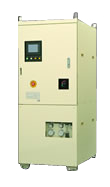 Type D Airflow Supply
13.0m3/min to 65.0m3/min
990(W)×990(D)×2000(H)
Water-cooled refrigerator (R-407c)